NEXTGEN LEADERS
The space and satellite industries thrive on talent. Organisations across the UAE and the wider world are looking for the brightest and best STEM students and graduates to drive the future of their space and satellite businesses.
Inspiring The Next Generation Of Explorers
NextGen Leaders is an ongoing programme that enables stakeholders to help develop talent in the UAE, and acts as a platform to highlight the best young people to potential employers enabling them to build their careers. NextGen's objectives are:
Inspire and bring awareness of opportunities in the aerospace, space and satellite sector.
Promote the importance of STEM education and contribute to nationwide efforts of workforce Emiratisation.
Encourage higher education bodies to producet academic papers on space and aerospace topics.
Amplify the voices of young people and provide a platform for active participation.
Allow industry to play a part in developing local talent.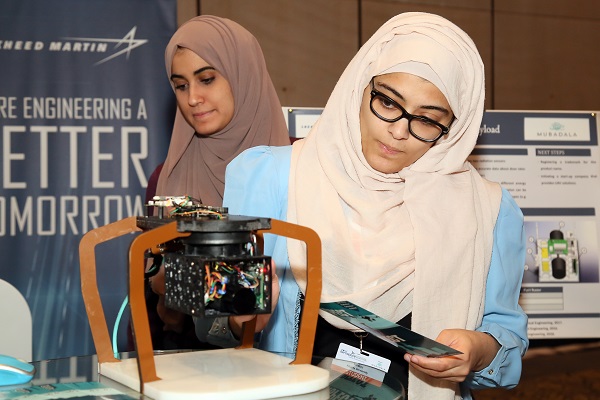 The Global Space Congress offers an extensive programme of strategic content sessions, with interactive problem-solving content. As well as 1-1 networking opportunities that will enable you to build relationships and hence your reputation in the Space Industry.