WELCOME TO
GLOBAL SPACE CONGRESS
Hosted by the UAE Space Agency, the Global Space Congress is a strategic gathering of global space industry leaders. It is the primary access point to opportunities in the rapidly growing Middle East space sector for the worldwide industry of space. 
A Strategic Gathering Of Global Space Industry Leaders
With an 8-year legacy of supporting the region's developing space industry, the Global Space Congress brings together key space agencies, commercial space businesses, research and investment hubs and end users of space services to evaluate the biggest opportunities in the space sector and to get exposure to the world's most vibrant and energetic new space programmes.
By participating in the Congress, you'll be joining a global community of trailblazers, market disruptors and industry experts to collaborate on the development and the implementation of core space and satellite technology strategies, bringing global and regional economic benefits.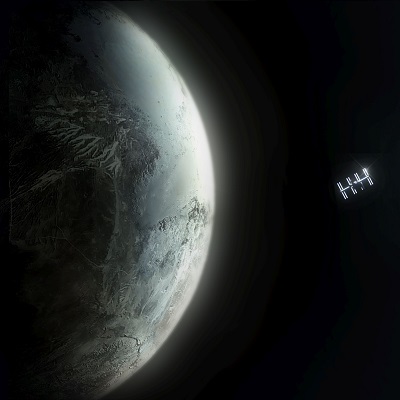 Global Space Congress Core Pillars
International Cooperation - Bringing together a collection of space agencies to discuss collaboration on future missions.

Building The Space Economy – Creating a forum to support emerging start-ups with their journey to launching their products and services.

Space Tech – Promoting the latest developments in space operations, infrastructure, small satellite design and commercial launch vehicles.

Space Science – Reviewing the latest success stories from the multiple missions to Mars including the Emirates Mars Mission.

Space Defense and Security – Understating the challenges of national security in space, debris mitigation and protecting space assets from cyber-attacks.
Influential Speakers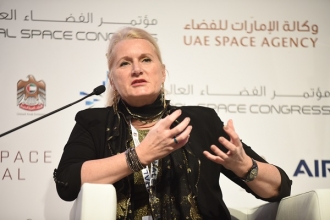 Prof. Dr. Pascale Ehrenfreund
Chair of the Executive Board
German Aerospace Center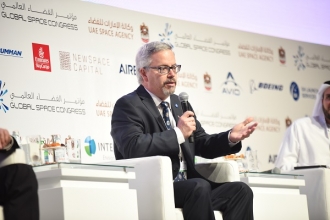 Sylvain Laporte
President
Canadian Space Agency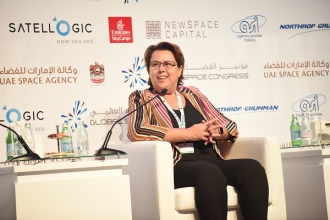 Simonetta Di Pippo
Director 
United Nations Office for Outer Space Affairs UNOOSA